"We are here to proclaim that menopause is a time of celebration, and our Bootcamp is a part of reclaiming that journey."
by Dr. Suzanne Gilberg-Lenz
An empowering guide and celebration
of this enriching phase in the lives of women
ON SALE OCTOBER 2022
AVAILABLE NOW FOR ORDER
Are you interested in attending a Menopause Bootcamp workshop or hosting us at your private community gathering?
Want a curated, personalized
approach to menopause support?
Our personalized Menopause Bootcamp
is made JUST FOR YOU.

This includes a full year of deep diving with Dr. Suzanne, into YOUR symptoms, medical history, and solutions curated specifically to fit your needs, lifestyle, and goals!
Schedule your initial consultation,

Call Cathy to set up your appointment
(in-person or telemedicine call) at 310-657-1600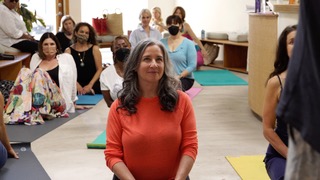 Meet our official
Menopause Bootcamp
trainer
Greg Reid,
AKA the Physique
Connoisseur.
OPTIMIZE YOUR HEALTH, EMPOWER YOUR SELF, and FLOURISH as YOU AGE
"Inclusivity, wisdom and power that is grounded in both
history and culture, but also in facts & science."
Interested in hosting your own menopause bootcamp or having Dr. Suzanne speak at your event?
Fill out this form below: